Here is the 40' tower.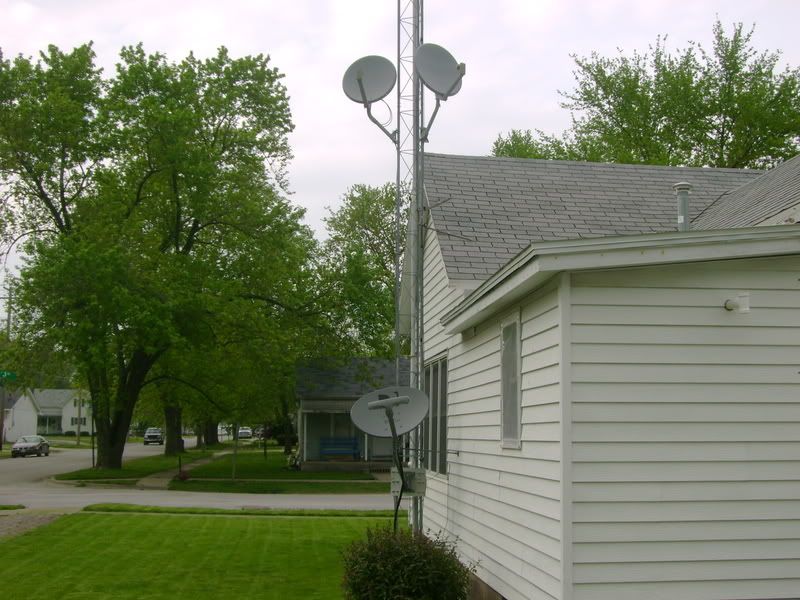 The 18"x12"x1/4" aluminium sheet is attached to the tower with 6 ubolts(double nutted 1 reg and 1 lucking nut).
The foot is attached to the sheet aluminium using all five of the mounting holes in the foot. (double nutted also.)
We used two monopoles 1 is ubolted to the tower and the other is lag screwd to the house.
The final product.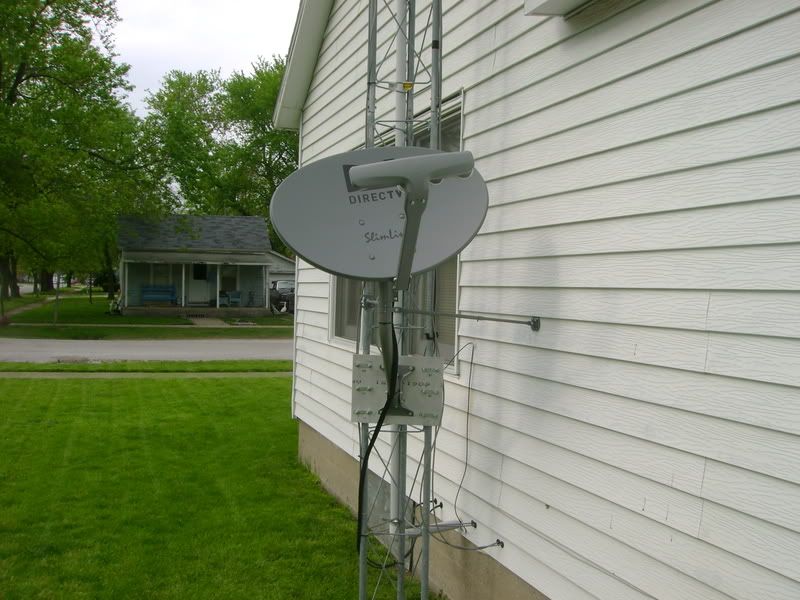 The sheet metal was my idea but the dish was intalled by D*. Its seems rock solid. The pole does not move when you shake it.
One final pic is of the the old 101/72.5 combo 24" dishes. The 72.5 is in use but I left the 101 for backup just in case.