6. He didn't have my login information -- so I still can't log in and see usage yet. My router tracks usage, so I'm using that for now -- but it would be nice to be able to log in and see it like I was told I'd be able to do... I need to call Dish and find out how to get my login info. It appears to be different from my standard Dish.com login.
Correction: Apparently, it IS just the standard login. If I log into dish.com (i.e. mydish.com), there is now a "My Broadband" tab that shows my current usage for the month. Here it is: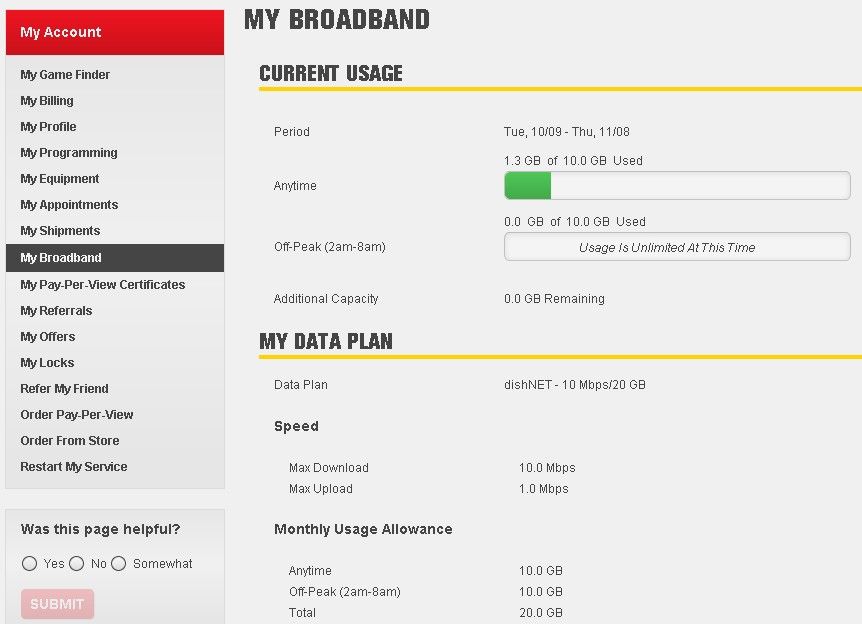 Yes, I did over 1GB in the first day. heh. I was finally able to download a ton of updates that I had waiting and sync my Dropbox account!
- John...