Discussion Starter
·
#1
·
Well, Gustav came through yesterday, and our house wasn't totally unscathed.
However, it could have been worse, much worse. (We had 14 feet of water in the house for Katrina. I
DON'T
live below sea level anymore!)
Anyway. check out these pictures.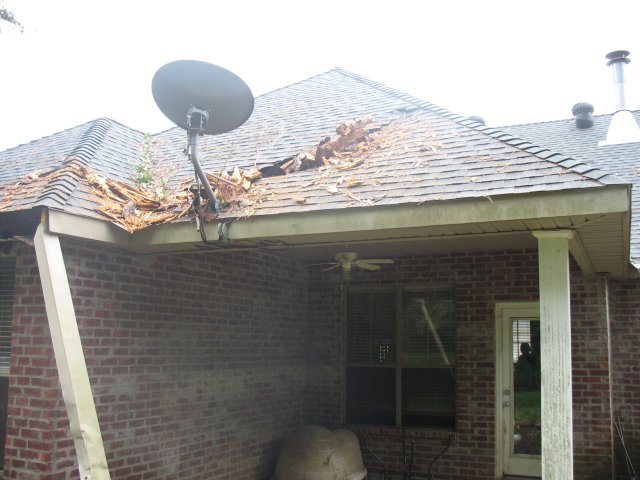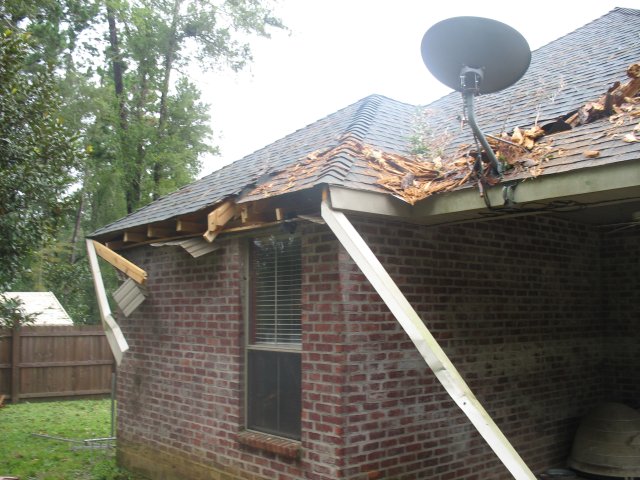 This tree actually fell in such a way that the ridge you see on the roof caused it to break and the part that broke off actually swooped
under the LNB arm of the dish, without hitting the arm or the dish!!
The rafter that the dish is bolted to has a chunk knocked out of it, but the dish is bolted right where the rafter connects to the top of the wall and it is still, apparently, in perfect alignment! (All CONUS and relevant spot's signals in the 90's and some pegged at 100 on all sats.)
We were running on a generator (still are) and I took the OTA antenna down to prevent damage. So, the DirecTV was our primary source of info! We were so glad not to lose it!