Discussion Starter
·
#1
·
Just had to share this one.
A couple of days ago, I happened to be up on the roof of an office building we're moving into in a few months.
Noticed a really great (and recent, by the looks of it) installation on an adjacent building.
I'll be curious how long that thing lasts before the tenant requests realignment.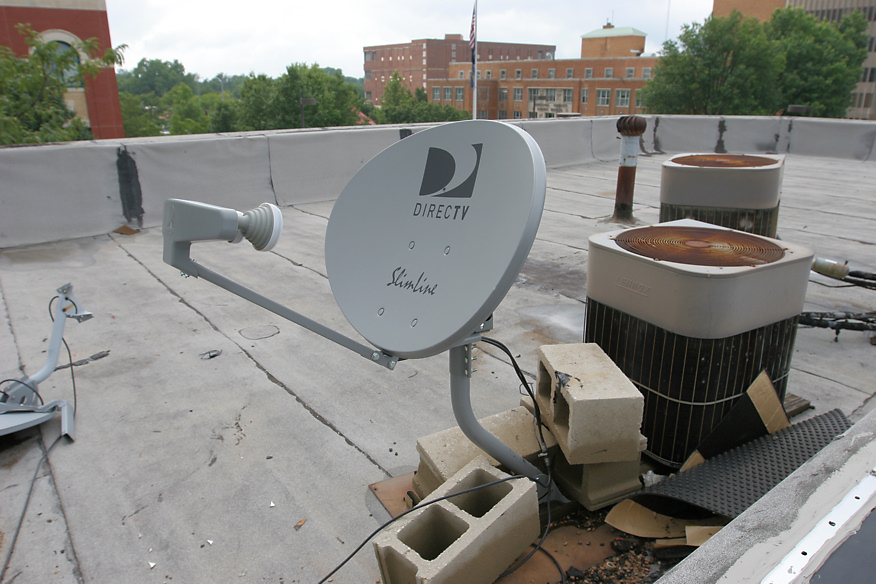 Not shown: the mount base was attached to the wood with only two screws (who needs all four?)
No support struts, as you can see. And the screws just went into one of the two 2x6 wood skids that the A/C unit was sitting on.
I like the artistic placement of the cinder blocks, too.
Hmmm... now that I think of it, perhaps this isn't a dish installation at all. Perhaps it's a "modern sculpture."
And just tossing the old dish off to the side was a nice touch, too. I mean, why remove it?