Discussion Starter
·
#1
·
EDIT: Now on eBay!
http://cgi.ebay.com/ws/eBayISAPI.dll?ViewItem&ssPageName=STRK:MESELX:IT&item=140268121035
Its finally time for my beloved friend to go! Phillips DSR708 Tivo DVR Receiver for use with Directv. Get Tivo on your Directv while you still can!, Directv no longer sells Tivo based receivers and this is one of the newest models available.
This Tivo has been upgraded from the stock 80gb Hard Drive to a 200gb Hard Drive for over 180hrs of recording space!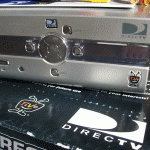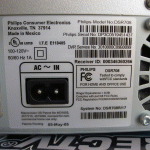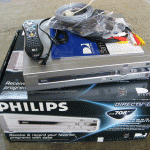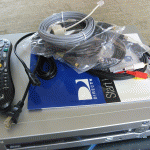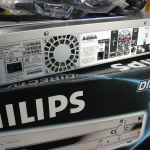 The only reason I am selling this is that I moved to an HD-DVR. The DSR708 itself is in perfect condition and will come factory reset ready to be installed in the original box. The remote shows a few signs of use and some scratches on the back, but functions perfectly.
Access Card Note:
Does does not include the access card, this is because even if you buy a receiver with an access card, Directv still requires you to get a new one from them. If you are an existing customer, all you will need to do is hook this unit up to your satellite dish (2 lines required for recording 2 shows at once) and call Directv to get a new access card and activate the unit.
Sold as-is! The unit is in full working condition, but because of the activation process I must insist that it is sold as is. The unit was deactivated properly from my account and you can call in the serial number above if you want to confirm it can be activated on your account.
Asking $150 Shipped!
(Heavy to ship!) (OR Make me an offer!)
Compare at over $400 from weaknees!
Terms and Such (Please Read):
My heatware is Grentz. 42-0-0
My eBay Feedback is 141 w/100% Positive under "Kotorboy" (To confirm this my aboutme page says my forum name (Grentz) on it)
My Paypal is Verified and with over 180 Positive
I will Accept Paypal, Credit Cards through Paypal, Trades, eChecks, and Money Orders!
This is a smoke-free house and all items are adult owned and in excellent condition (unless stated otherwise in item description).