Discussion Starter
·
#1
·
Just installed a new 5 LNB dish and HR22 receiver. I bought the 5 LNB dish from an eBay vendor ($78), and I got the HR22-100 from Best Buy ($200).
This post:
http://www.dbstalk.com/showpost.php?p=1194131&postcount=44
was a lot of help. I used the instruction manual from the link on his post.
This was my first install of a 5 LNB dish. It was a little trickier to align than the old 3 LNB, but not difficult at all.
Here's a pic of the 3 LNB next to the new 5 LNB (installed on garage) -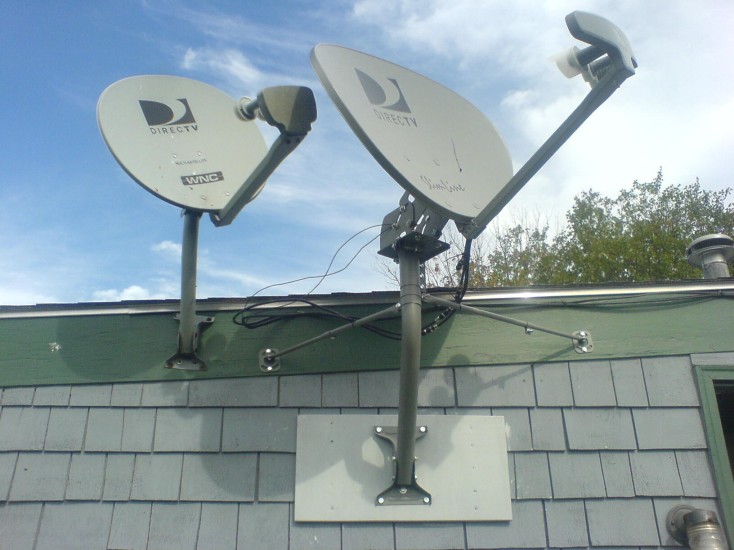 I used the signal meters on the new HR22 to align the dish. I had the HR22 plus a small TV right on the roof, so I could watch the signals in real time. I think that made the alignment job a whole lot easier.
Upon initial startup of the HR22 in my house, it downloaded software update and did a few more things, which took about 15 minutes. I then did the activation.
I initially forgot to add the B-Band Converters, so I was not getting any HD after activation, but the two BBC's are included in the HR22 box and once I added them, all HD channels worked perfectly.
All in all, not too difficult. I woulda let DirecTV do the install, but they were pushing me out about 6 weeks, ugh. Plus, this way I am assured of having a brand new HR22 and I know the signal strengths are right on the money.
-